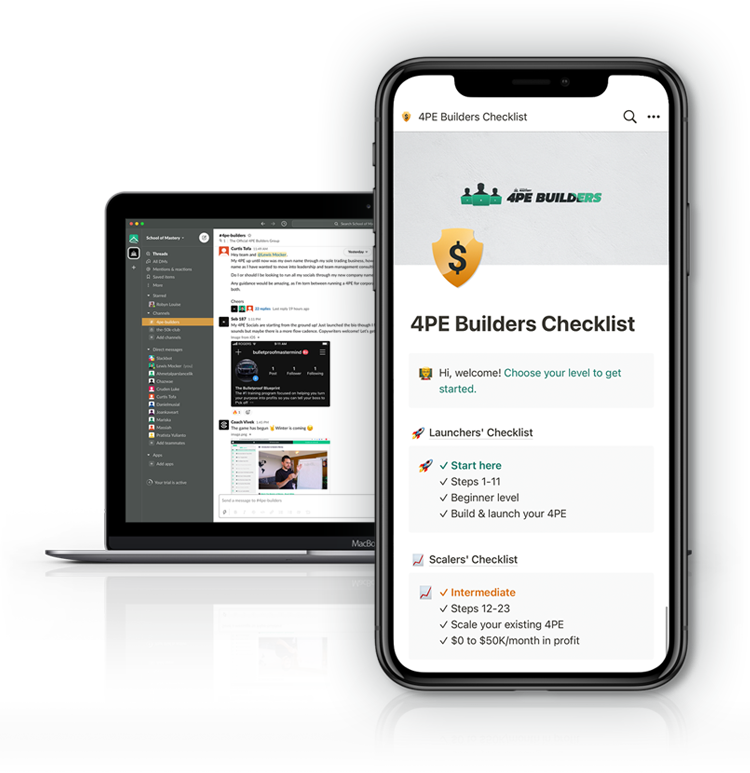 $0 to $50K/month. Step by step.
With a group to hold you accountable.
You'll get a 22 step checklist that will take you through planning, building, launching & scaling your 4 x Product Empire all the way to life-changing income.
You'll be in an exclusive group of builders & scalers who will hold you accountable to your goals.
Every Tuesday & Thursday at 8am (Brisbane), Lewis will personally answer your questions, audit your work and review your progress on request!